2017 Incidents
Jan
24
Feb
26
Mar
Apr
May
Jun
Jul
Aug
Sep
Oct
Nov
Dec
Total
50
Recent Years Incidents Totals
2016
362
2015
332
2014
395
2013
340
2012
296
Web Counters
Website Visitors
Since
March 21, 2013

Visitors Today
Mar 28, 2017

100% Volunteer
---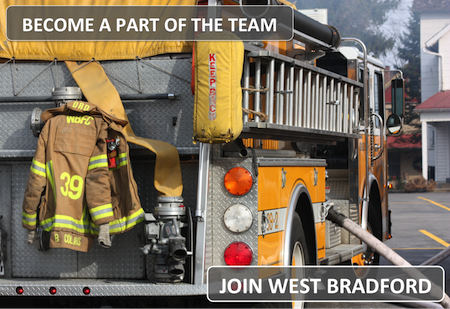 Greenhouse Fire

Chief Jack Law III, March 10

Shortly after 1:00pm on Thursday, March 9, 2017 the fire assignment was dispatched for an outbuilding /greenhouse fire, Engine 39-3 arrived to report a 20ft x 100ft greenhouse structure with smoke showing and going into service with a hand line. The fire was quickly extinguished with extensive overhaul, Chief 39 held the units to Station 39 and the remaining units were recalled. The business owner ... (Full Story & Photos)

Field and Woods

Chief Jack Law III, February 25

Station 39 was dispatched to the 1100 Block of W Strasburg Road on Friday February 24 in the late morning for Brush, the caller reported approximately 3 acres involved. Upon arrival of Engine 39-3 they advised they were trying to find access and that there was a subject on a tractor attempting to contain and extinguish the fire. Chief 39 arrived to advise the Engines to take position on Strasburg ... (Full Story & Photos)

Old Trucks Get New Tech

Engineer Sohn Stark, January 28

2017 has started out very well for some of our older apparatus. Brush 39, Traffic 39, and Tanker 39 all received a much needed upgrade over the last month, increasing safety for the community and firefighters.

Each vehicle was upgraded with new light emitting diode (LED) emergency warning lights. The LED lights will increase apparatus visibility when responding to emergencies and during fire ground ... (Full Story & Photos)



Traffic 39's new bar being installed.

Electrical Fire

Chief Jack Law III, January 24

On Monday, January 23, 2017, Station 39 Fire Police were dispatched to assist Pennsylvania State Police with closing Route 322 due to a wire being down in the roadway. Chief 39 arrived to assist with the closure as PECO advised they were busy with other power outages and their response would be delayed. While assisting with the road closure Chief 39 noticed that the wires were beginning to smoke, ... (Full Story & Photos)

HAZMAT Incident in West Bradford

Firefighter Benjamin Carrero, January 11

West Bradford firefighters, along with the Chester County Hazardous Materials (HAZMAT) team (Station 15), responded to an hazardous materials incident on the 2000 block of Arrowhead Trail in West Bradford Township earlier today.

After filling a 500 gallon underground propane tank, the delivery driver was disconnecting the fill hose when the tank valve failed, resulting in an uncontrolled discharge ... (Full Story & Photos)


Do you have feedback? We want it! Please sign the guestbook.